O Positivo App
A design concept for a web app to save lives and incentivize people to donate blood made during Konrad's Hackathon Costa Rica 2016. 
Design: María José Navarro. 
Dev: Andrey Bolaños, Sebastian Segura.
Overview
According to the 
American Red Cross
, while approximately 38 percent of the U.S. population is eligible to donate blood, only about 10 percent of those who are eligible actually donate. The demand for donated blood in our hospitals, however, is consistently high. In fact, it is estimated that roughly 40,000 pints of this life-saving blood are used every single day, and the demand never stops. 
Source: https://www.orlandohealth.com/blog/why-blood-donations-are-so-important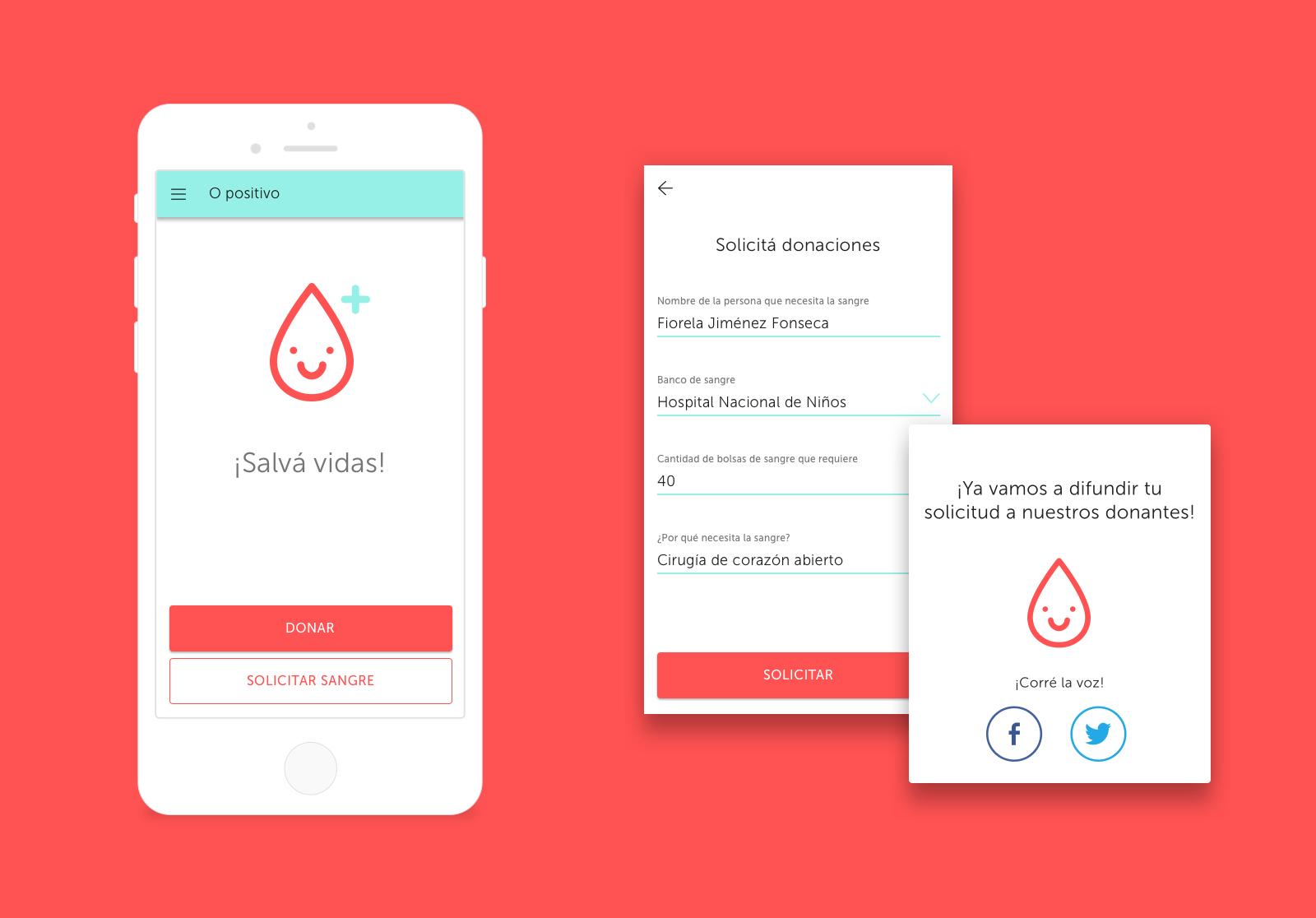 Be a Donor
Do you know if you can be a blood donor? To ensure the safety of both patients and donors, these are some of the requirements donors must meet to be eligible to donate blood based on their donation type. We wanted to empower people to explore a list of eligibility information and make a test by their own to be sure and actively apply to go and donate.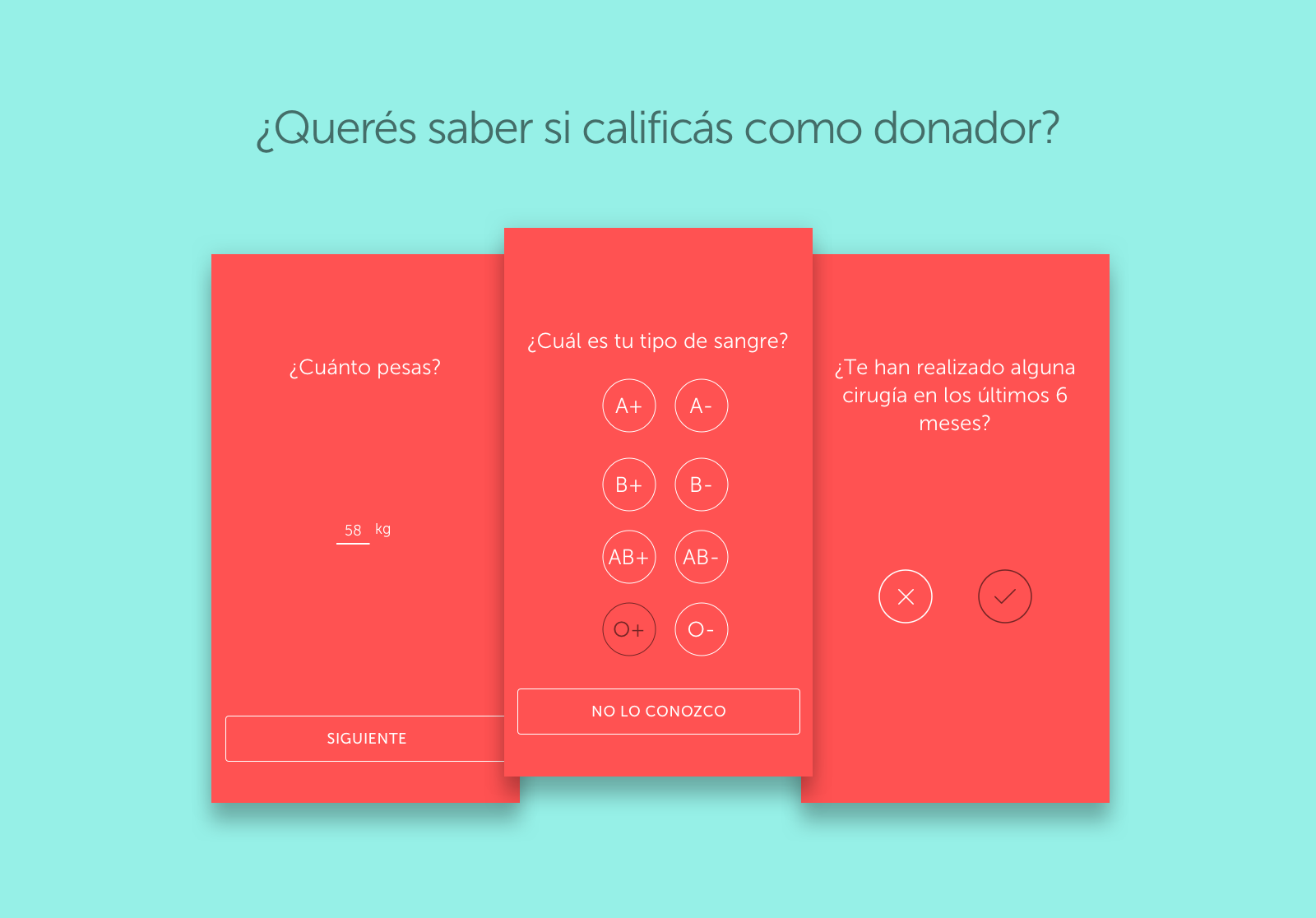 Save Lives
For us, it was about saving lives. We also thought about the people who are looking for donors to make a surgery or any procedure that needs a blood bank, like when a woman needs a cesarean to deliver the baby for high risk.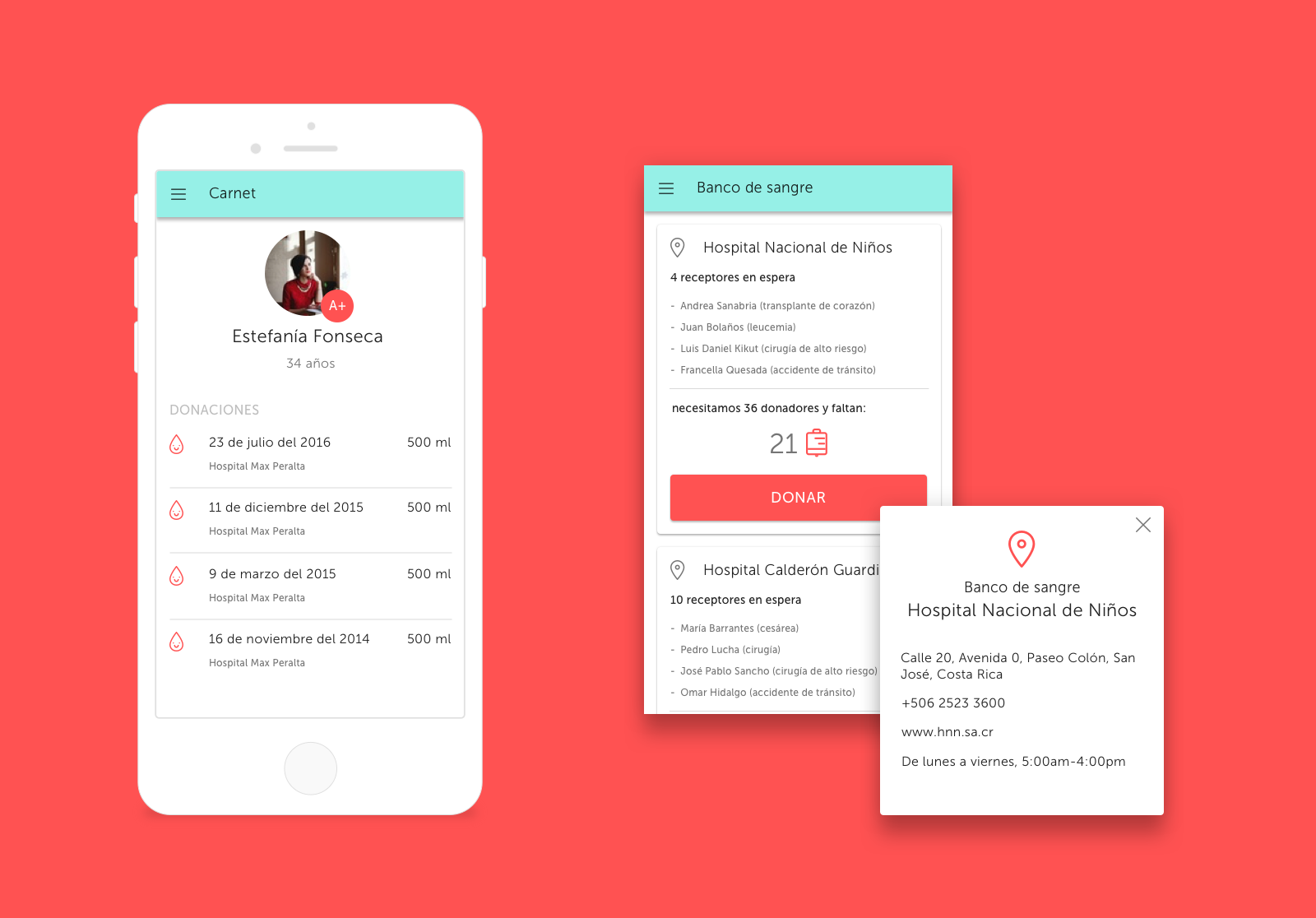 Pitch Video
Presentation of the project to the jury. We made a demo and explained the value of our idea, we just invited people to save lives!